About Phillip Jennings
From growing, producing and supplying turf grass for the Super Bowl and championship golf courses to residential lawns across the Southeast, Phillip Jennings Turf Farms is known for purity, reliability, competitive prices, on time delivery, and outstanding service. Learn more
Available Turf Grasses
View overview of all Turf Grasses
Latest Turf Grass News
By the end of 2009 MiniVerde™ will be grown on golf courses in 14 different countries on six continents.
Dr. Earl Elsner discusses turfgrass selection and management for golf greens.
Years ago, before Mr. Jennings saw grey, Mr. Danny Ozburn needed a little sod. So, Danny called up Phillip and with a smile and a handshake Danny got the sod he needed. Well, that was 15 years ago...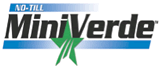 Learn how golf courses can convert their putting greens for less money, less down time, and less maintenance cost using No-Till MiniVerde™.
More News Items